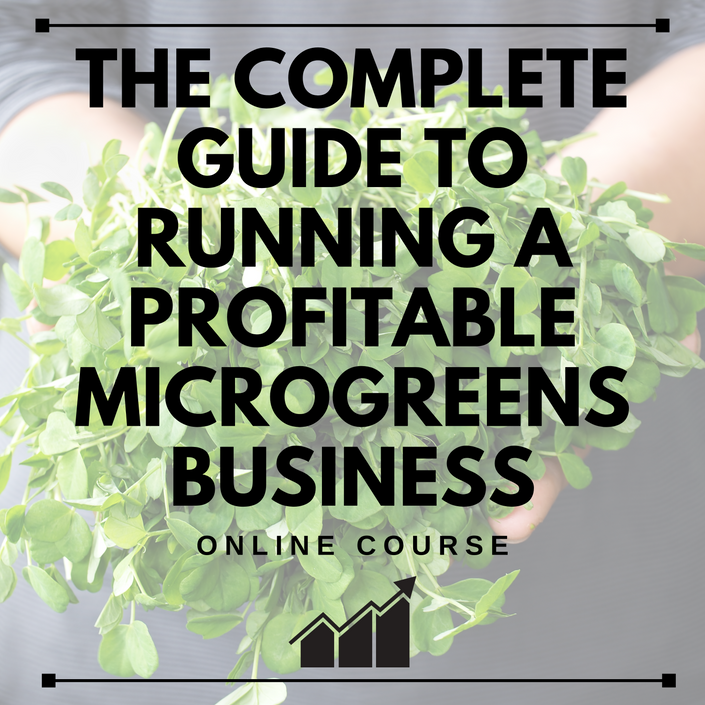 The Complete Guide to Planning, Starting, and Running a Profitable Microgreens Business
Everything you need to know to plan, start and run a profitable microgreens business.
Enroll in Course
Microgreens are growing in popularity across North America, creating unique business opportunities for new and experienced growers. If you want to learn a strategic and systematic approach to growing microgreens as a business, then this is the course for you!
From choosing the right equipment to sowing seeds to selling your product, microgreens expert Chris Thoreau has you covered in the most comprehensive and professional microgreens business and production training available anywhere.
Chris has grown microgreens for 13 years including 7 years as a founding member of the Vancouver Food Pedalers Cooperative - an urban farming business that produces over 300 trays of microgreens per week and generates $150,000 to $200,000 in revenue annually in just 320 square feet of production space.
In this course you will learn...
Why microgreens are a lucrative crop to grow
What microgreen crops are the best to start with
Why some high priced crops are not worth growing
How you could make a living in a lot less space than you expected
If microgreens are a fit for your market
How to make a nice side income growing microgreens in your garage
What equipment you need to grow microgreens
How to efficiently harvest microgreens to get a long-lasting product
Which seeds to soak before sowing
Why you might not want to use a lot of compost in your soil mix
Why buying high-quality seed is a lot more important than you think
Why having a great product in a poor package could lead to poor sales
How to create story labels that stand out and tell your story
Why you might want to think twice before selling live microgreens
How important food health and safety regulations are
How a single day can drastically affect the quality of your crop
How to create an easy to follow crop plan
How to keep great records without having to study accounting
How you could make over $100,000 in a very small space
This premium online video course features:
An introduction to microgreens and common popular crops
Production infrastructure and site design
Primary production components including seeds, soil, and crop climates
Detailed start-up expense breakdowns
Packaging and labeling
Regulations, guidelines, and local health authorities
Sanitation and hygiene
A comprehensive overview of the production process
Harvest, packing, and delivery
Realistic cost and revenue expectation
If the Complete Guide feels like a bit too much for you to start, check out our value-priced Microgreens Crash Course recorded at the 2016 Permaculture Voices Conferences in San Diego.
While basic in its nature, the Microgreens Crash Course still offers a detailed overview of microgreens production and business considerations and you can upgrade from the Crash Course to the Complete Guide (including the Crop Planner) anytime for $150.
Check out Start Your Microgreen Business Now - The Crash Course - https://microgreens.teachable.com/p/starting-and-g...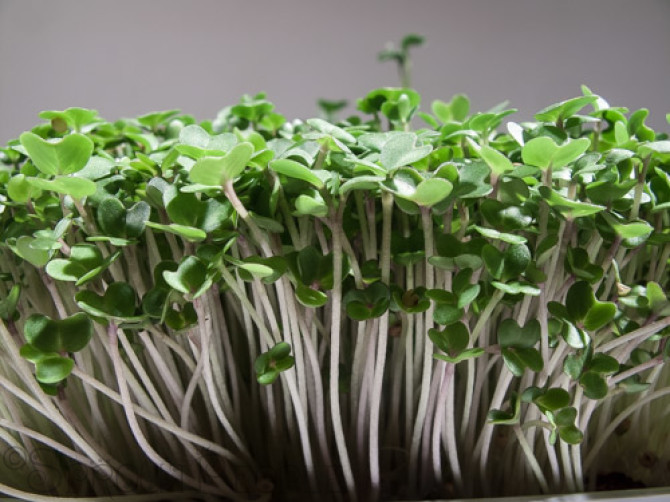 "Your podcasts have inspired me for years in the permaculture world and it was your interview series with Chris Thoreau that inspired me to start up a microgreens business. Between those interviews and the training course I purchased off your website, I can say that my learning time was easily cut into a quarter of what it would have been without you and Chris. My business is thriving and growing and yall had a big hand in helping me get it off the ground. So thanks for everything you do!"
- Dylan, Farmer - North Little Rock, Arkansas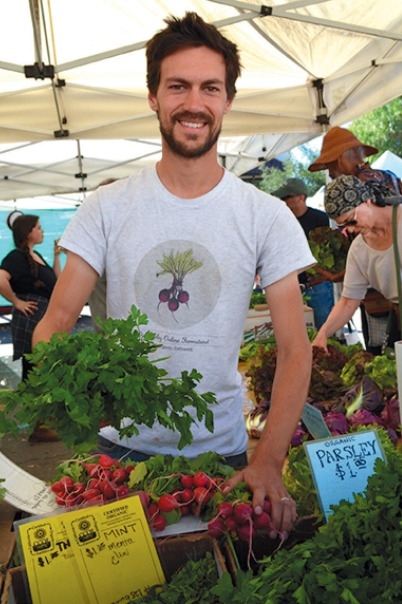 "Chris is an an impressive informational resource on all aspects of creating a microgreens business. My consultation with him and his workshop in the early days of growing microgreens for us was the best investment we could have made. I searched everywhere for a book when I was starting out, and Chris's workshop met the need with flying colors. Mentor-ship of this kind will empower growers to be successful in a business where details matter, and mistakes are all too easy to make."
- Max Becher, Farmer - First Steps Family Farm
The course is structured into 60 individual, easy-to-watch lessons (14 total hours of video), including:
16 Production-focused Tutorial Videos
2 Special Workshop Presentations from Permaculture Voices 3
3 Bonus Webinars
A Digital Tools Packaging including helpful documents and guides.
The course package also includes:
Full access to the Crop and Financial Planning Spreadsheet ($75 Value) and tutorials

The Crop Planner is a comprehensive spreadsheet to help plan weekly crops as well as annual financial outlooks. Check out the video tutorial here for a closer look.

Crop production strategies for several crops
Electronic record-keeping template forms
Regular content additions based on user feedback
Watch for more new content coming soon!
Get access to the content forever. As long as we are around you get unlimited access to the course.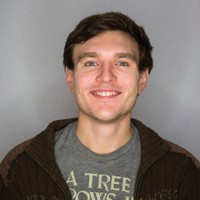 "Chris's advice and expertise in microgreens production, sales, and business development has easily made me thousands of dollars in additional income compared to what I would have been able to do myself if I did everything the hard way. On top of that, the lessons I've learned from Chris have saved me dozens if not hundreds of hours in trial and error, effectively preventing thousands of dollars in wasted labour, energy, and crop losses. With countless thousands of hours of experience in his many years of running his own successful microgreens company, Chris has painstakingly experimented with and dialed in everything it takes to make a microgreens business work so you don't have to. Taking this course is the easiest no-brainer decision you can make on the road to beginning or expanding a successful microgreens business, as the investment in knowledge and information will reward you one hundred fold in the long run."
- Jordan MacPhee, Farmer - Maple Bloom Farm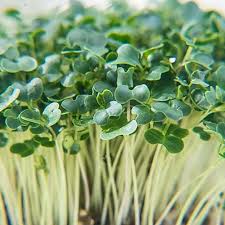 "Chris Thoreau has been an invaluable part of our success in starting our very own urban microgreens farm here in Ibaraki, Japan. The information that he provides and the principals that he teaches have absolutely supported us in adapting and developing our own processes on the other side of the world. We are just ramping up to prepare for the local farmer's markets and thanks to Chris, it has been a very quick and efficient learning curve with very little challenges, if any at all.Thank you Chris, from a Japanese Canadian and previous Vancouverite farming in Ibaraki, Japan."
- George & Emika, Microfarm Life
Your Instructor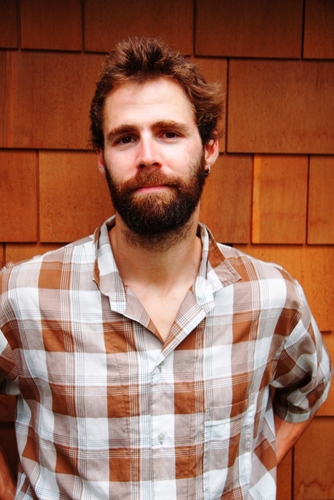 Chris Thoreau holds a BSc. (Hons.) in Agroecology from the University of British Columbia (UBC) where his focus was on soils, urban farming, and plant breeding. Currently working on expanding the viability of urban farming in Vancouver, he has worked on uniting these areas of study to help increase the sustainability of urban food production.
Chris is a founding owner-member at Vancouver Food Pedalers Cooperative, an urban farming business focused on growing sunflower shoots and other soil-grown microgreens for local markets, restaurants, and growers. Now in its 10th year, the business is a profitable and respected contributor to the local food chain. The Food Pedalers distribute all their food by bicycle. Chris left the Food Pedalers in 2017 to work on other projects but still checks in regularly!
Chris has focused on a number of key areas which have contributed his success as an urban farmer:
Systems: Chris takes a very systematic approach to his microgreens production system. Every step of the production process is broken down into a very specific system which makes the production process simple, efficient, and easy for training.
Attention to Detail: No detail is too small or insignificant to be overlooked in a production system with a seven to ten-day growing cycle. Even half-day of error can make the difference between a perfect and an unharvestable crop. Attention to detail is also required to maintain the integrity of your product from seed to sale. This includes meticulous hygiene, harvesting, packing, and distribution processes.
Execute, Follow Through, and Follow Up: Planning is one thing and execution is another. Planning without execution is the path to failure in an agricultural operation. Planning is a means to an end – not an end in itself. It must lead to action. And those actions must be executed fully and followed up on to ensure they are producing the desired results. Once gaps are identified they must be corrected promptly.
Frequently Asked Questions
When does the course start and finish?
The course starts now and never ends! It is a completely self-paced online course - you decide when you start and when you finish.
How long do I have access to the course?
Forever. As long as we are around you have unlimited access to this course for as long as you like - across any and all devices you own.
What if I am unhappy with the course?
We would never want you to be unhappy! If you are unsatisfied with your purchase, contact us in the first 30 days and we will give you a full refund.